Discover the charm of our rooms and lodges
Discover Fleur de Lune, your luxury ecolodge in Saint Barth, an exceptional place where nature is preserved and respected. We are proud to be awarded our Green Key Label for our efforts in sustainability.
Each of our accommodations is unique and invites you to discover the ambiance that best suits you. Succumb to the cozy charm of an elegant, minimalist room or indulge in the ultimate luxury of our lodge with a private Jacuzzi, all nestled in a preserved natural environment.
At Fleur de Lune, we want to offer you much more than just lodging: we invite you to live an immersive experience on the magical island of Saint Barth. Let yourself be seduced by our ecolodge and feel the serenity of being one with nature.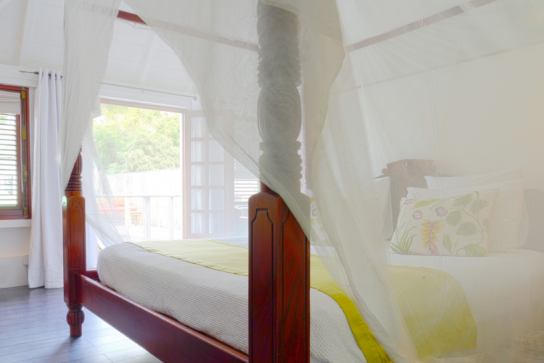 Our 25 square meter double room offers absolute privacy in a green setting. Enjoy free Wi-Fi and share your favorite music with the iPod station. The modern bathroom is equipped with a spacious walk-in shower for an unforgettable showering experience.
The Sugar Room is a haven of peace for lovers. With a large king size bed, air conditioning and a sleek, elegant decor, you can rest easy. The included amenities also offer you a convenient and comfortable stay.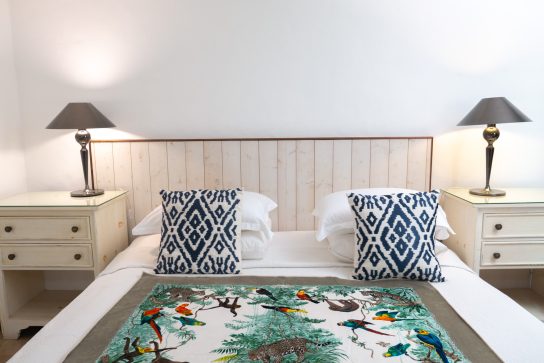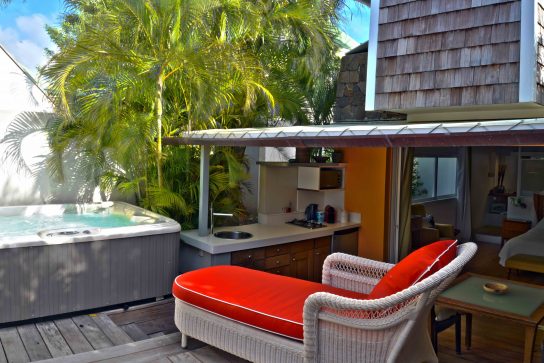 Freedom Lodge is an exclusive place to stay for couples seeking rest and privacy. With a large bay window opening onto a private terrace, the lodge offers a breathtaking view of the natural surroundings and allows for plenty of light in the room. The modern facilities of this lodge, as well as its private Jacuzzi, will allow you to relax in peace and quiet. Enjoy the comfort of the living room or take advantage of the spa.
This 50 m² ecolodge for 2 or 3 people offers a decoration inspired by the West Indies and Saint Barth, with carefully selected wooden furniture. Luxurious and environmentally friendly, it has a private garden and spa for total relaxation.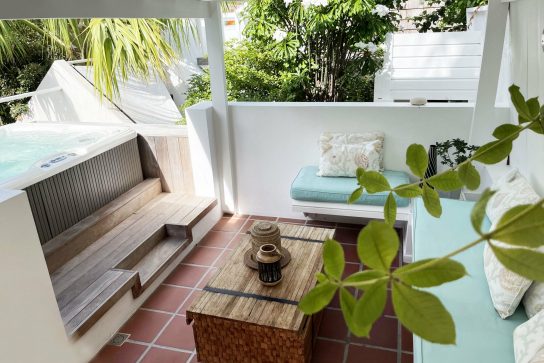 La Case Lodge is the ideal place for those seeking a combination of high quality services, absolute calm and independence during their stay in St Barths. This fully equipped and shaded bungalow will allow you to live in virtual autonomy if you wish.
In addition to its peaceful atmosphere, La Case has a singularity that will not fail to seduce you. Come and discover all that it has to offer during your stay.